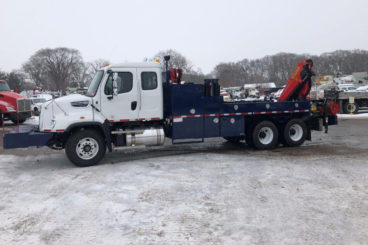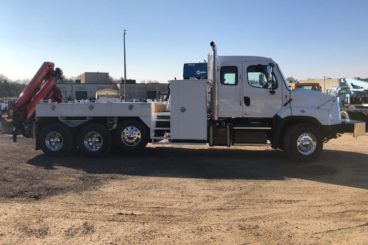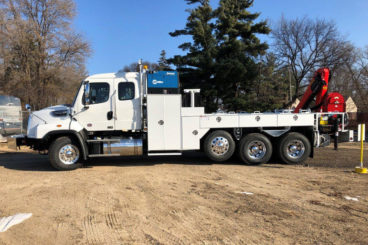 Railcar wheel changes are no light-duty task, so Aspen Equipment's Wheel Change Trucks are built with heavy-duty carrying capacities and properly-sized cranes to ensure the process goes smoothly and safely. Though highly customizable, the fundamentals are consistent: build it strong, build it efficiently, and build it to last. Contact our team for help building your next fleet addition.
Options
Railgear: Harsco, Rafna, Continental, or DMF
Cranes: Palfinger
Purpose-built bodies with axle racking
Welders: gas, diesel or hydraulic
Hydraulic car jacks
Two and four wheel shunts
Hydraulic tool circuits
All-in-one units: Vanair, Miller
Torch, air and welding reels
Not all options available on all brands or models.