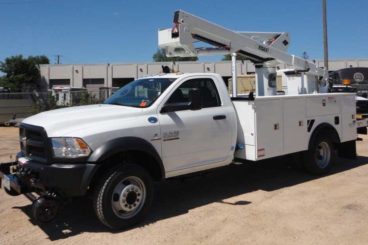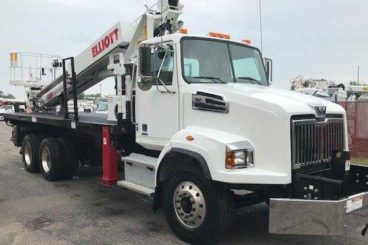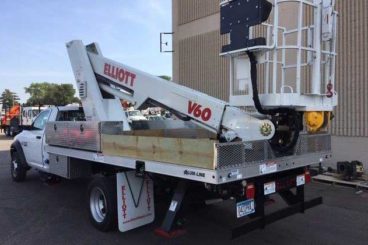 Aspen Equipment offers a full-line of Aerial Devices for overhead work, both on and off the track, whether it's a 40 ft man-lift on a standard chassis with rail gear, or a 100+ ft material handling aerial on a tandem chassis. Coupling this equipment with a purpose-built utility body, a new level of efficiency can be reached. Contact Aspen Equipment's Railroad Division to spec the truck for your needs.
Options
Railgear: Harsco, Rafna, Continental, or DMF
Aerials: Elliott, Versalift, Armlift
Bodies: Reading, BrandFX, Dakota
Telescopic and articulating booms
Insulated or non-insulated booms
Platform-mounted jib / winch
Turret-mounted winches for crane work
Platform accessories: hydraulics, 110v, air, welding
Not all options available on all brands or models.