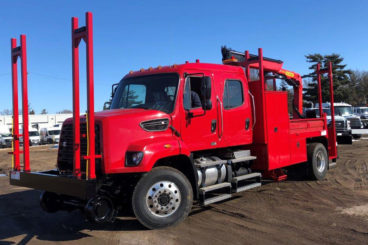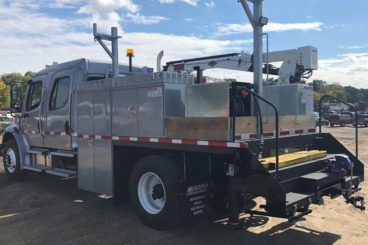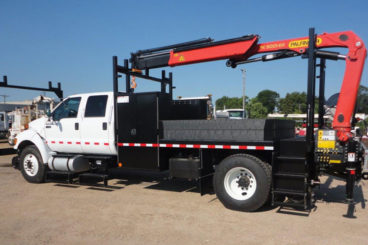 Section trucks are critical tools for rail maintenance crews. From a small single axle 19,000 GVWR chassis up to large 66,000 GVWR tandems, our Aspen design team will help you specialize your Medium Section Truck to meet the exact requirements of your job. Knuckle or telescopic cranes, customized material racks, purpose-built bodies and several hi-rail gear options are just some of the choices available to ensure the perfect section truck addition to your fleet.
Options
Railgear: Harsco, Rafna, Continental, or DMF
Cranes: Palfinger, Auto Crane
Workbench bumpers and liftgates
Fire suppression systems
Two and four wheel shunts
Inverters / welders / generators
All-in-one systems: Vanair, Miller
Hydraulic tool circuits
Torch and welding reels
Not all options available on all brands or models.