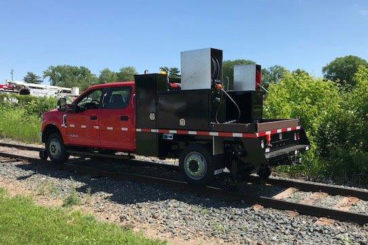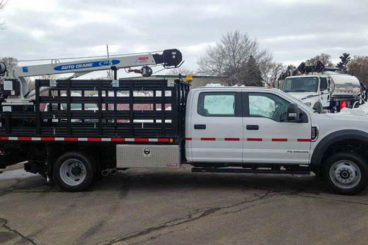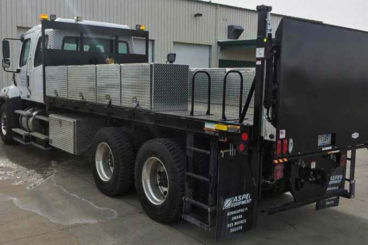 Somewhat of a blank canvas, the humble Flatbed Truck can be just about whatever your imagination wants it to be. Need it to dump? No problem. Could you use a service crane? Okay. Need integrated steps and cabinets? We can make that happen too. With full CAD and weight analysis tools, our sales and design teams will work with your crew to make your vision for a flatbed truck become a reality.
Options
Railgear: Harsco, Rafna, Continental, or DMF
Bodies: Rugby, Scott Tafco, Knapheide
Ladder / overhead storage racks
Workbench bumpers and liftgates
Tool boxes and cabinets
Stake rack sides
Service cranes
Two and four wheel shunts
Fluid transfer tanks
Torch and welding reels
Not all options available on all brands or models.