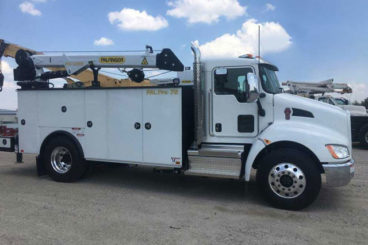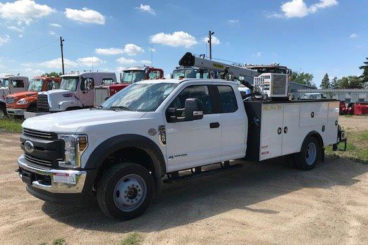 Palfinger's PAL Pro line of Mechanics Trucks, combined with a service crane, compressor, welder and your customizations, make a powerful addition to any fleet, large or small. Mechanic truck bodies are available in 9 ft to 14 ft lengths. Crane capacities range from 20,000 ft lbs to 86,000 ft lbs. Choose from a wide range of storage options, bumpers, and accessories to make your PAL Pro mechanic truck fit your unique needs.
Options
Railgear: Harsco, Rafna, Continental, or DMF
Cranes: Palfinger
Bodies: Palfinger
Ladder and overhead racks
Air compressors (hydraulic, PTO, engine)
Welders and generators
All-in-one systems: Vanair, Miller
Hydraulic tool circuits
Torch, air and welding reels
Tool drawer options
Not all options available on all brands or models.