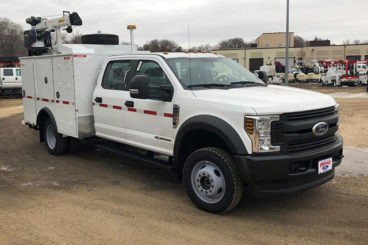 Ample storage space, multi-functionality and the ability to carry ancillary equipment are just some of the traits needed for a successful, "jack of all trades" Welding Truck design. With the critical task of track weld maintenance, rail crews need to have access to everything that's required, right there on-site. Aspen Equipment offers various truck body sizes and countless options to ensure crews are able to work efficiently and safely when duty calls.
Options
Railgear: Harsco, Rafna, Continental, or DMF
Cranes: Palfinger, Auto Crane
Body: purpose-built, Dakota, Knapheide
Welders: gas, diesel or hydraulic
Welder slide-outs
Fire suppression system
Hydraulic tool circuits
All-in-one units: Vanair, Miller
Overhead rail puller racks
Torch, air and welding reels
Not all options available on all brands or models.