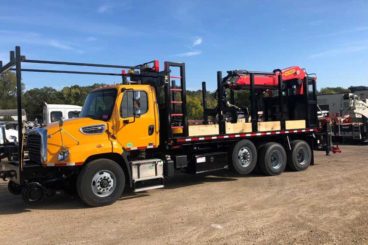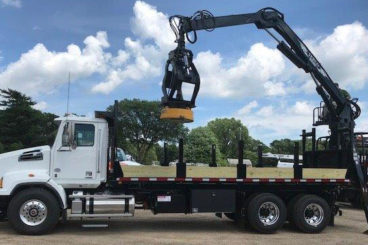 Aspen Equipment has been building Material Grapple Trucks for more than three decades. Over the years, we have fine-tuned our builds to ensure an efficient, robust, safe truck with the long lasting quality you've come to expect from us. We use only high quality suppliers for all of our parts because we know it's not about providing the cheapest equipment, it's about providing the best, no-nonsense equipment that you can count on when you need it, day-in and day-out.
Options
Railgear: Harsco, Rafna, Continental, or DMF
Loaders: Serco, Palfinger, Barko
Creep drive systems
Magnets: Sieb, Moley
Grapples: Serco, Heiden, Palfinger, Builtrite
Two and four wheel shunts
Rail knuckles
Fall protection / walkways / life-lines
Torch and welding reels
Hydraulic tool circuits
Not all options available on all brands or models.