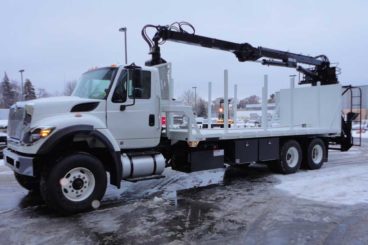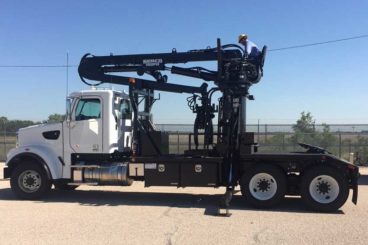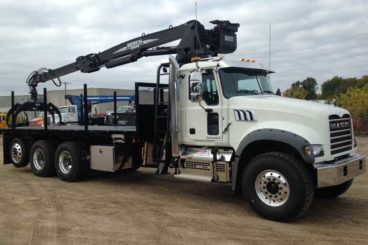 From pole delivery and placement to storm cleanup or general material handling, Material Grapple Loaders provide unmatched flexibility. With fast setup times, various boom-tip attachments and easy-to-use controls, a loader combined with a vocation-specific body can prove to be an invaluable tool for the utility sector.
OPTIONS
Capacities up to 23,000 lbs
Boom lengths up to 29 ft
Telescopic boom sections
Behind-cab, tractor, rear or trailer mounting options
A-frame, out-and-down or fold-down stabilizers
Pole grapple, clam, pallet fork and other specialty attachments
Purpose-built pole transport, stake and 5th wheel bodies
Contact our sales team at info@aspeneq.com for current inventory or specific options offered by Serco, Barko, and Heiden.
Not all options available on all brands or models.