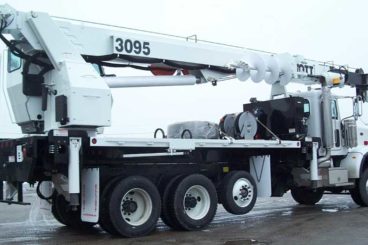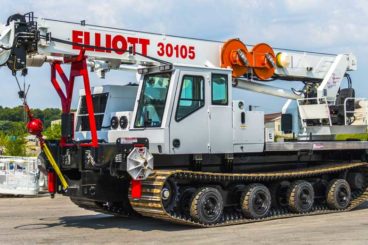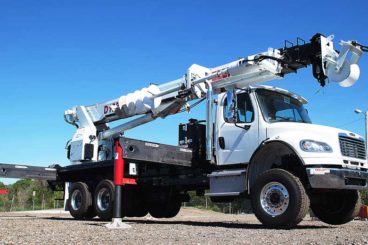 Aspen Equipment provides the Elliott Equipment line of Digger Derricks. Specifically engineered for transmission and heavy-duty utility projects, these diggers are built to work hard, day after day, year after year. Boasting Elliott's high boom pinpoint geometry for maximum power out of the hole as well as features like ergonomic seating, 2-stage outriggers and several custom options, Aspen and Elliott will work to fulfill your specific needs.
OPTIONS
Conventional chassis or tracked carrier mounting
Sheave heights up to 107 ft
Horizontal reach up to 85 ft
Lift capacities up to 50,000 lbs
20,000 ft-lb digger motor torque / Hi-Lo speeds
Digging radius up to 44 ft
Multi-position, 2-stage out-down outriggers
Personnel platforms
Radio remote controls
Detachable hydraulic pole claws
Optional enclosed operator's cab
Contact our sales team at info@aspeneq.com for current inventory or specific options offered by Elliott.
Not all options available on all brands or models.