News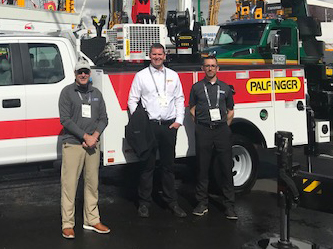 1-01-21
David Phillips Joins Aspen Equipment as New Territory Manager
Today Aspen Equipment announces that David Phillips will be joining the company as the truck equipment territory manager for Iowa and Nebraska.
Phillips brings over 10 years of experience to the position. He is already familiar with some of the team at Aspen Equipment in his role as PALFINGER'S Midwest regional sales manager for the PAL Pro mechanics truck and PSC Crane product lines.
In his new role, Phillips is "looking forward to working directly with equipment buyers and operators, having previously worked at the manufacturer/distributor level." He will draw on his years in the truck equipment industry to promote Aspen Equipment and its capabilities for building and supplying equipment trucks. "I'll be able to bring strong product knowledge to the territory and be able to directly manage the buying process to ensure that my customers are getting [the] best solution for their business.
Todd Foster, President of Aspen Equipment comments, "The people at Aspen have had the pleasure of working with Mr. Phillips throughout his many years in the industry. Over that time, David's professionalism, positive attitude and unwavering customer service have always impressed. I am thrilled to have him join the Aspen Team and look forward to the success he will bring to the organization and our Iowa and Nebraska customers."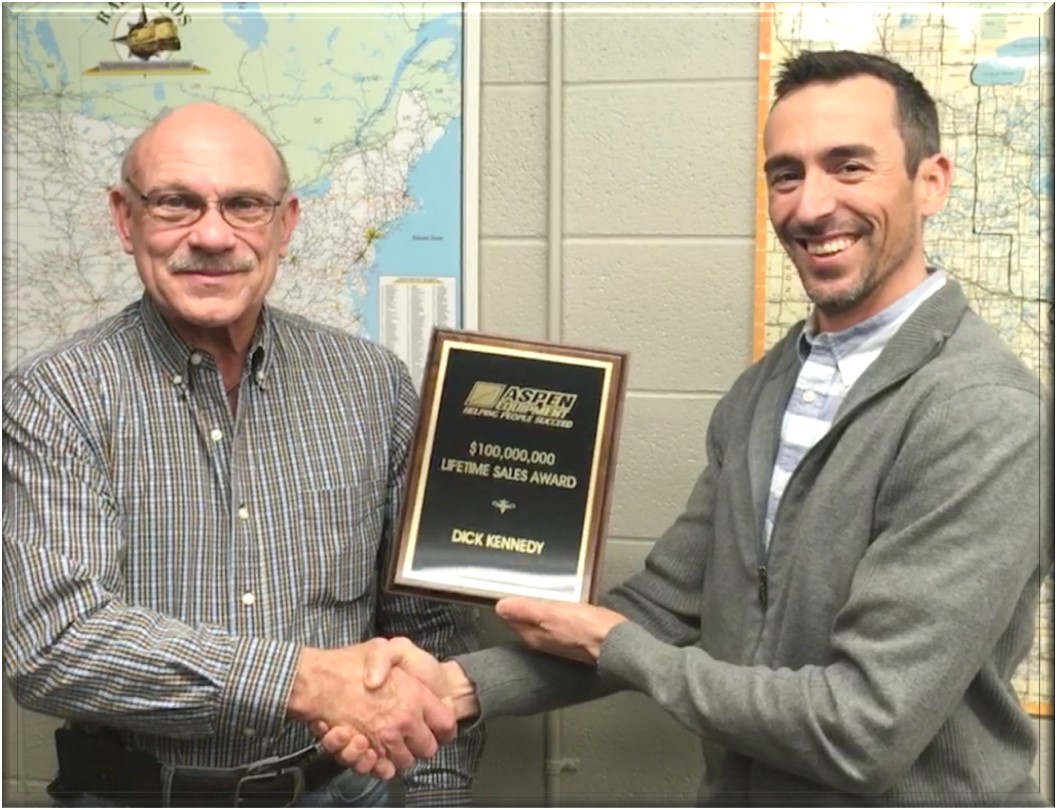 1-01-21
Aspen Equipment's Director of Sales Dick Kennedy Retires After Four Decades
Aspen Equipment is announcing that Director of Sales Dick Kennedy has decided to retire at the end of 2020. Jed Fischbach will step into the role effective January 2021.
Kennedy celebrates over four decades at Aspen Equipment, and is the company's longest serving employee. Jed Fischbach, Aspen's territory manager, notes that Kennedy's most memorable trait is his "ability to maintain relationships with customers and to remember something about each and [every one] of them." His retirement is "well-deserved."
Reflecting on his career, Kennedy says that it's "been a wonderful experience that has afforded me many valuable opportunities to learn and grow. I am very grateful to have been part of this company." Read the entire press release on constructionequipmentguide.com.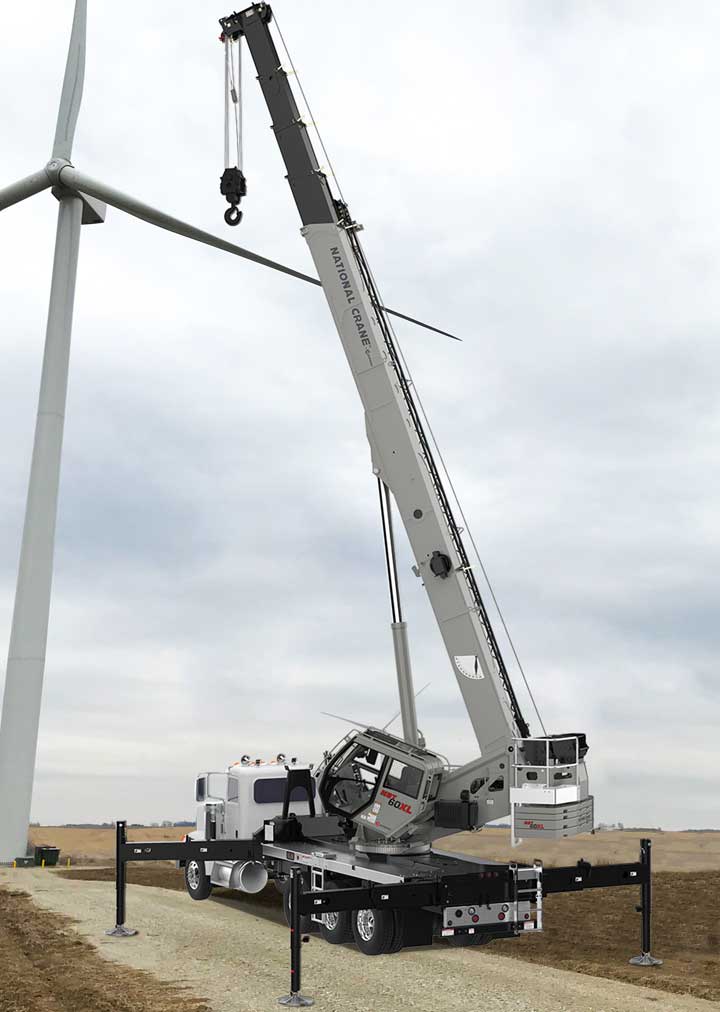 10-07-20
Aspen Equipment Adds Class Leading NBT60XL to Line-Up
For the best load chart and reach combination of any 60 USt crane on the market, Aspen Equipment is pleased to add the new National Crane NBT60XL to its sales and rental fleet. With a hydraulically removable counterweight that's configurable from zero to 16,000 lbs, the NBT60XL allows users flexibility in choosing the right setup for any task.
Influenced by its successful forerunner the NBT60L, the NBT60XL features additional enhancements in the 60 USt market, whether it's a boom truck or truck crane. The crane combines boom length and load chart capacity with a sturdy feel and maneuverability for any jobsite. It offers a 151′ five-section, full-power boom for outstanding reach, but with an overall vehicle length of just under 45 ft, the NBT60XL remains highly roadable. Other features that are available include the optional 36 ft offsettable lattice jib or two-piece 26 ft – 45 ft telescopic jib.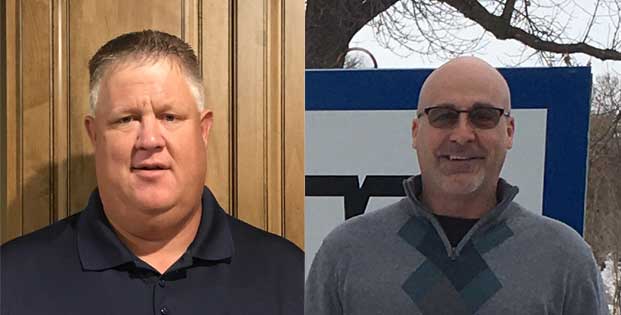 8-11-20
Sales Team Expands Iowa Coverage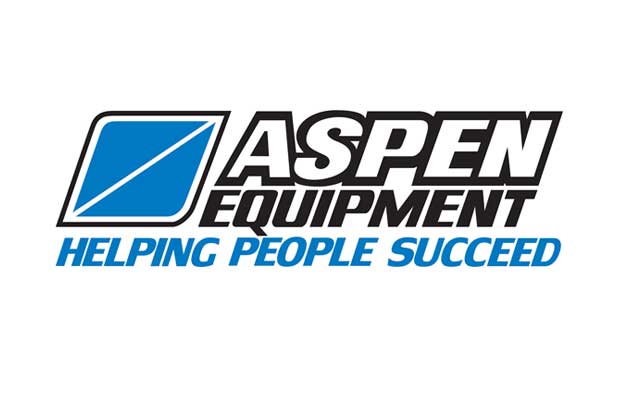 5-21-20
COVID-19 Response
Updated June 29, 2020
To ensure a safe and healthy workplace and help mitigate the potential for transmission of COVID-19 in our workplaces and communities, Aspen Equipment has developed a COVID-19 Preparedness Plan. The plan follows the industry guidance developed by the state of Minnesota, which is based upon the Centers for Disease Control and Prevention (CDC) and Minnesota Department of Health (MDH), Minnesota Occupational Safety and Health Administration (MNOSHA) statutes, and Minnesota's relevant and current executive orders. We appreciate your patience and flexibility as we implement new policies to keep everyone safe, including:
prompt identification and isolation of sick persons;
social distancing protocols;
working remotely when possible;
staggering shift times;
personal protective equipment (PPE) protocols;
employee hygiene and source controls;
cleaning and disinfecting protocols; and
drop-off, pick-up and delivery protocols.
Information for visitors
All visitors will be required to wear a face mask. Aspen employees who will be in close contact with the visitor will also be required to wear a face mask. A mask will be provided for visitors who do not bring a mask.
Visitors will be asked health questions prior to admittance. If any answer results in safety concerns, admittance will be denied.
Visitors are asked to call for access to the building.

Bloomington, MN:

Shipping and Receiving/Will Call: 952-656-7144
Service Department: 952-656-7149
Parts Department: 952-656-7150
Sales Department: 952-888-2525

Iowa:

Des Moines: 515-965-1000
Quad Cities: 563-949-4045

Omaha, NE:
We are confident in our ability to meet your needs for equipment rentals, sales, service and parts. Please call 952-888-2525 or email us at inquiries@aspeneq.com with any questions.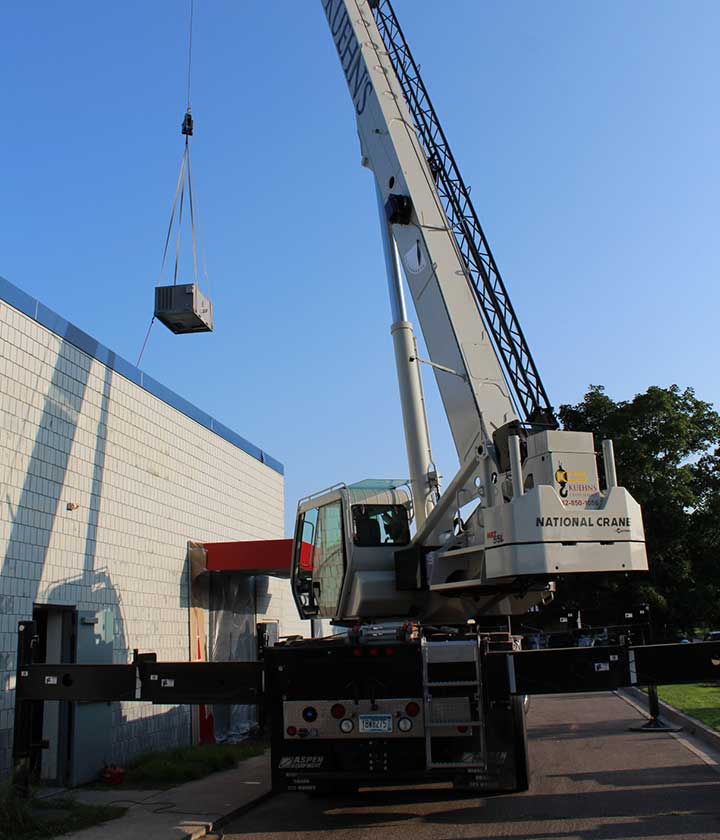 4-10-20
Aspen Equipment Delivers NBT55L Crane Boom Truck to Minnesota Crane Company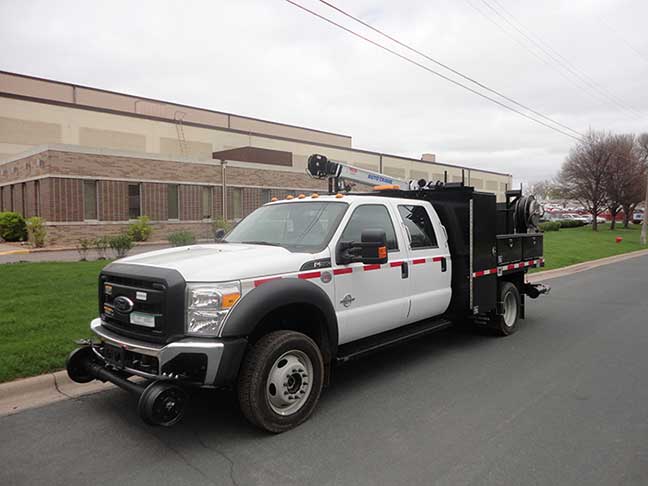 3-03-20
Aspen Equipment Sells Railroad Rental Division to Danella Companies Inc.
For over four decades, Minnesota-based Aspen Equipment Co. has catered to the needs of the railroad maintenance business through the production, service and rental of railroad truck equipment to customers spanning the U.S. and Canada, including Class 1, transit, short-line and rail contractors. As our railroad truck equipment business expands and evolves, we periodically look at the various aspects we offer and strive to provide continuously improving customer service. Sometimes these evolutions add more services and sometimes they cause us to reduce some offerings in order to stay ahead of the curve.
Through our strategic planning process, Aspen has decided to focus our resources and energies on the production and service of new railroad truck equipment. As such, we have decided to find a partner to acquire our rental fleet of rail truck equipment in order to redeploy those assets toward production, sales and service. Aspen has selected Danella Companies Inc., the leader in rail maintenance equipment rentals across North America, in an effort to continue to service existing rental customers. On March 1, 2020, Danella will acquire all railroad rental equipment and assume the associated rental contracts from Aspen Equipment. Read the entire press release on constructionequipmentguide.com.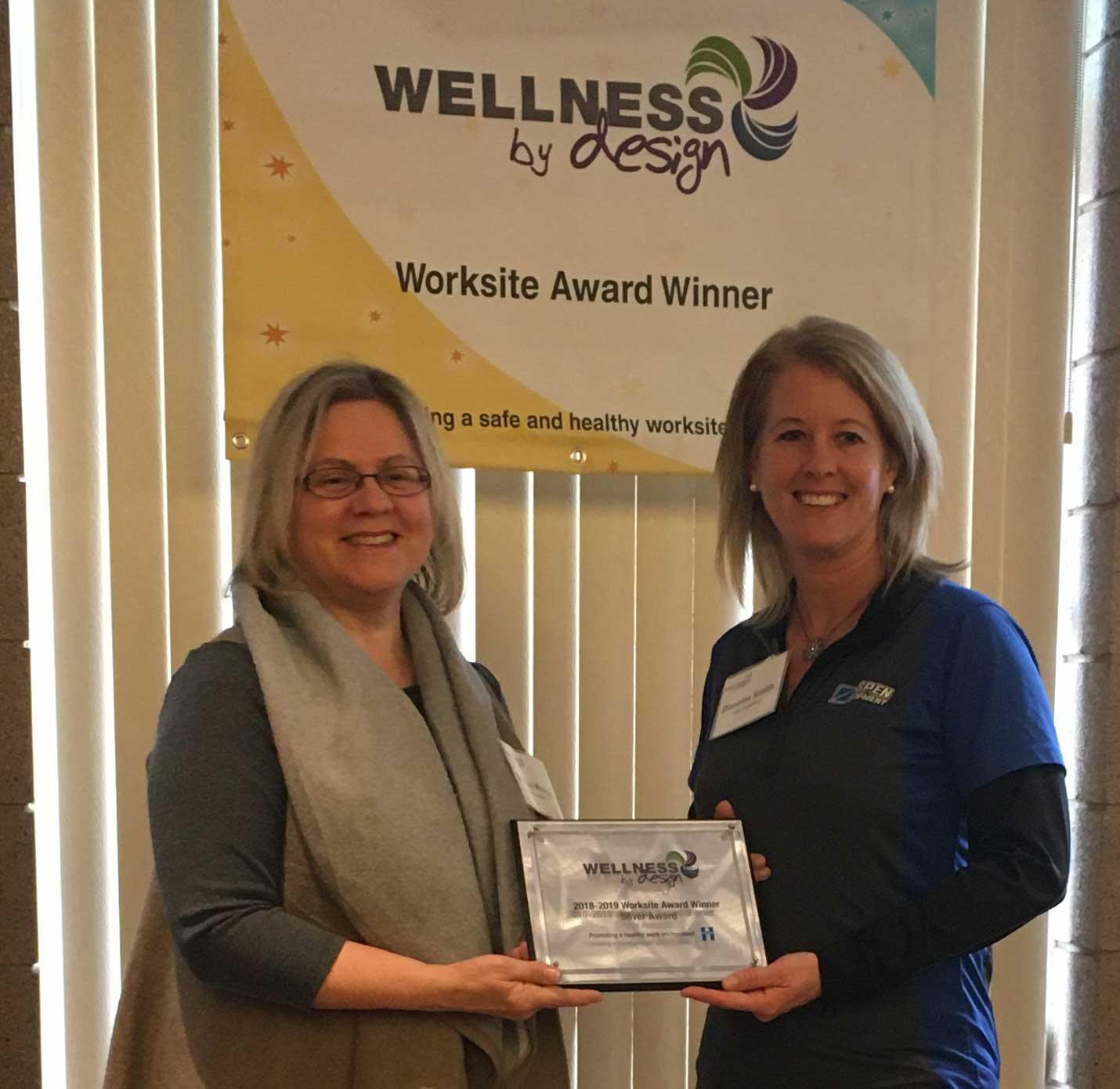 11-11-19
Aspen Equipment Receives Silver Award for Workplace Wellness Program
Hennepin County Public Health hosted the Wellness by Design Award ceremony at the Maple Grove Community Center on November 7th. Seventy-six (76) organizations in Hennepin County, including Aspen Equipment, were in attendance. Aspen Equipment is a multi-year award recipient, winning multiple awards between 2009-2013.
Sharon Hengel, HR manager at Aspen Equipment says "we've had wellness programming at Aspen since 2008. Our program continues to evolve. Our annual wellness survey provides us with employee feedback and suggestions, which we use to determine the quarterly activities for the next year. Some foundational activities remain consistent, but we challenge participants to take one more step forward. Wellness and safety are integrated and contribute to our overall culture, which is particularly impactful in our shop environment. Our president [Todd Foster] initiated being directly involved in our Fun committee!"
Read The Full Story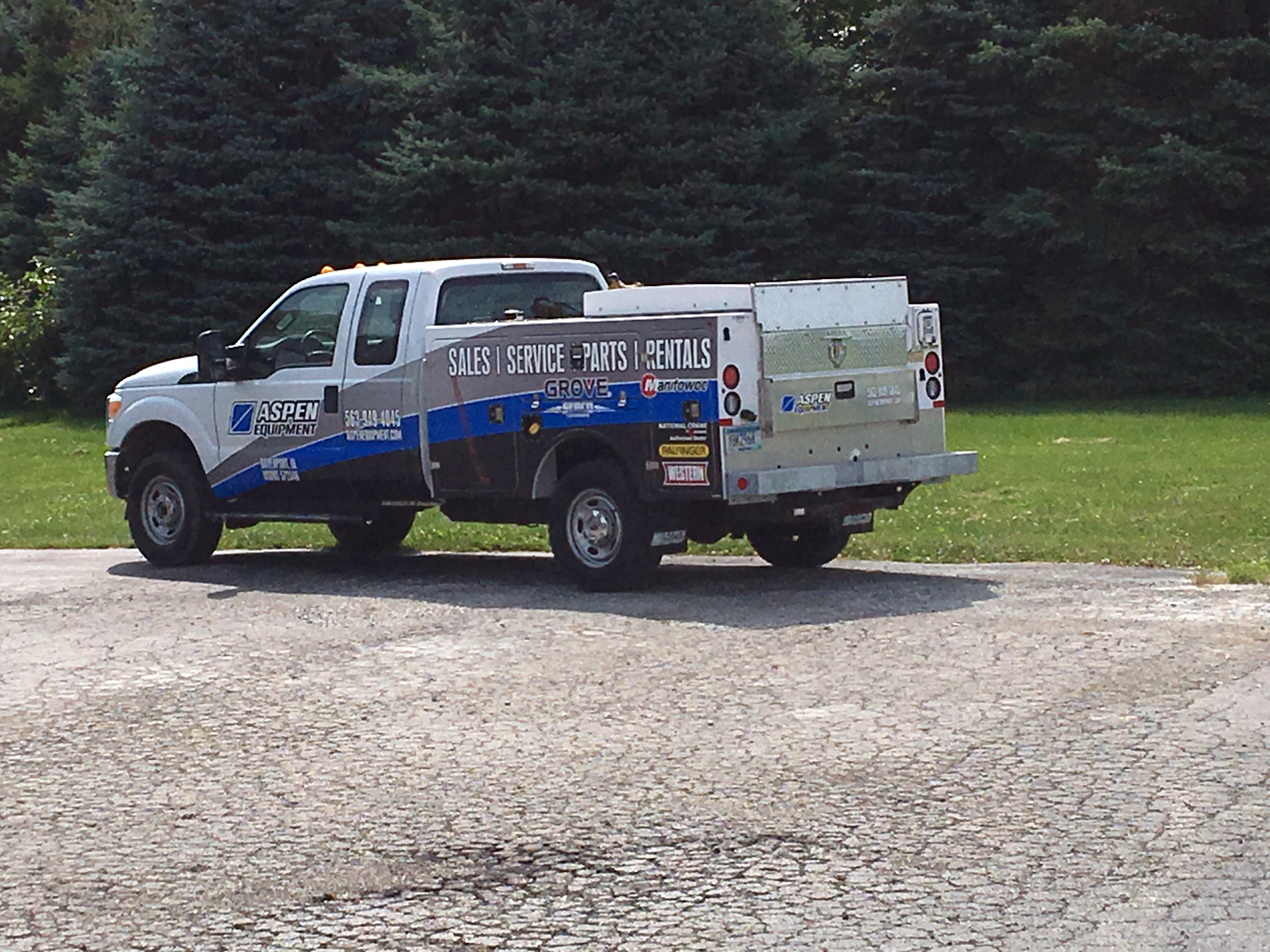 10-02-19
Aspen Equipment Adds More Field Techs in Davenport, IA
Staying true to the company's mission of helping people succeed, Aspen Equipment adds a third field service truck to its Davenport, Iowa fleet. With more trucks, the company is better able to serve customers in the Quad Cities area. Aspen's professional service tech experts are factory trained with the most advanced technologies in the business, so most service requests can be resolved with one call.
"Dedicated to covering service needs in the Quad Cities, we now have three field service technicians in the area," said Todd Foster, President of Aspen Equipment.
Read more on Construction Equipment Guide.
Read The Full Story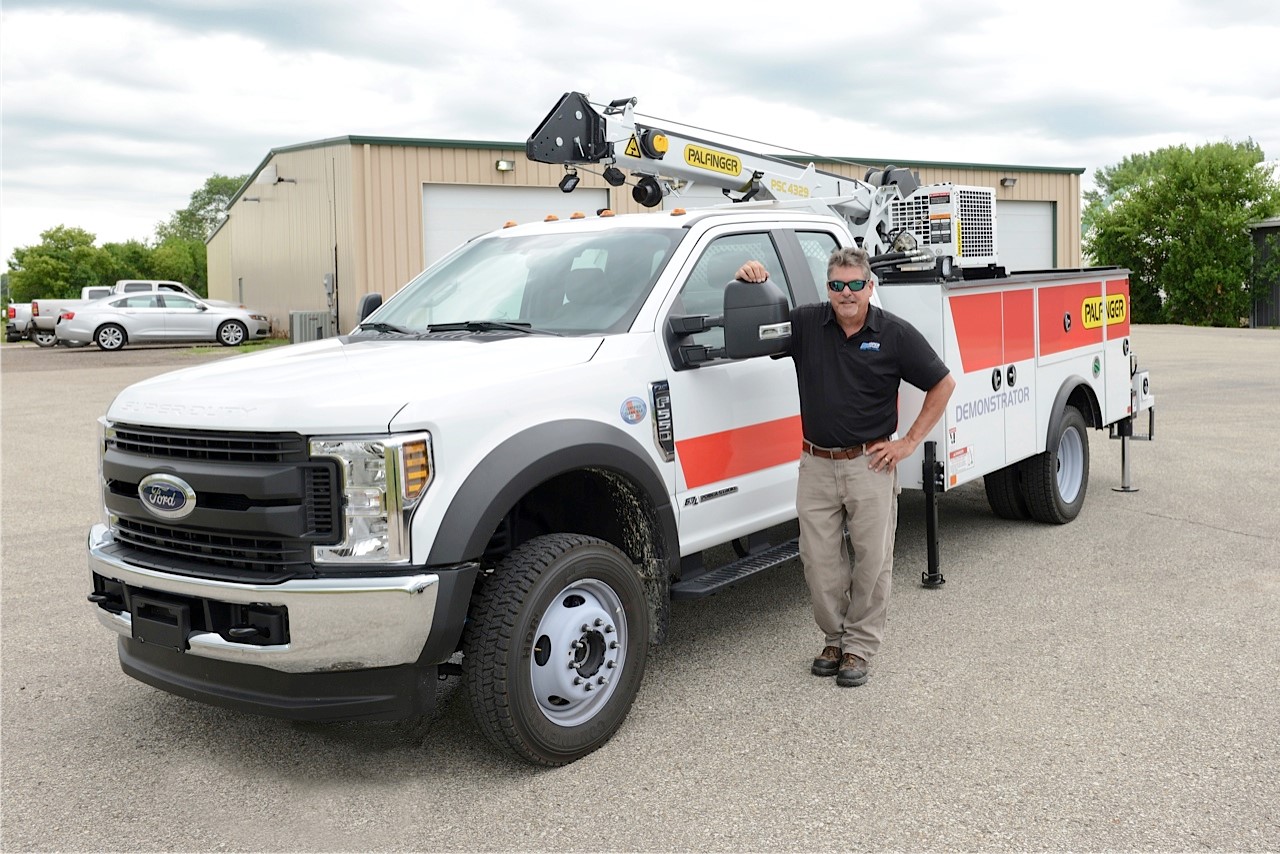 9-05-19
Aspen Equipment's Iowa Manager Gets PAL Pro
Tom Nugent, Aspen Equipment's Territory Manager in Iowa, will now be representing the PAL Pro line of mechanic trucks throughout Iowa. Palfinger PAL Pro mechanic trucks are both engineered to handle the forces applied by a service crane and function as an efficient mobile shop for professionals.
Todd Foster, President of Aspen Equipment, says that "with Tom's unsurpassed industry experience and market knowledge, adding the PAL Pro line just makes sense. Aspen [Equipment] already has a significant following with the PAL Pro line in Minnesota and Nebraska. Tom is the right person to introduce the features and value of the product to the Iowa market." Nugent has been selling construction equipment for over 30 years. For more on PAL Pro mechanics trucks, click here. Read the entire press release in Construction Equipment Guide here.
Read The Full Story