News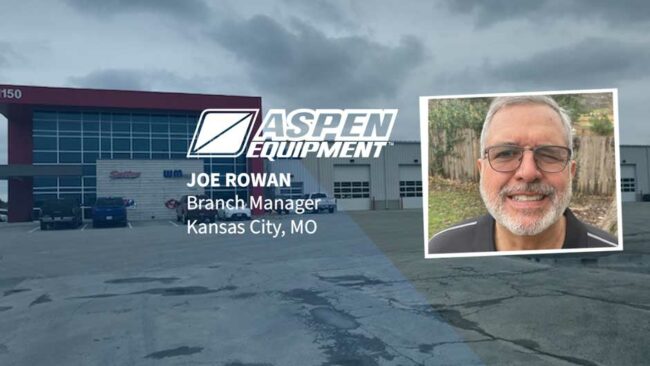 5-17-23
Aspen Equipment Promotes Nathan Rowan to Branch Manager
Aspen Equipment promotes Nathan "Joe" Rowan to Branch Manager of the Lee's Summit, Missouri, location.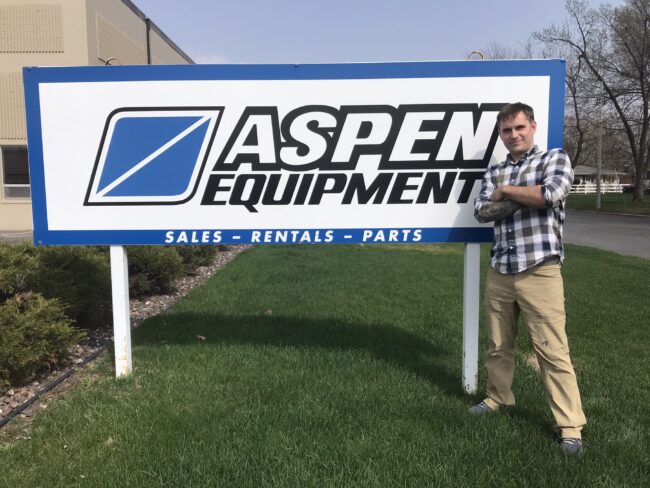 4-26-23
Aspen Equipment Announces New Minnesota Branch Manager
Aspen Equipment promotes John Orzechowski to Branch Manager for the Bloomington, Minnesota, headquarters.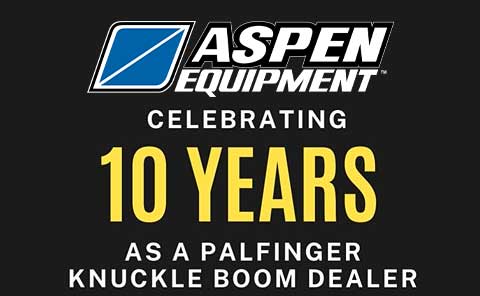 3-01-23
Aspen Equipment Celebrates 10 Years as a PALFINGER Dealer
Aspen Equipment, a division of MGX Equipment Services, LLC, celebrates its 10th year as a PALFINGER knuckle boom crane dealer in 2023.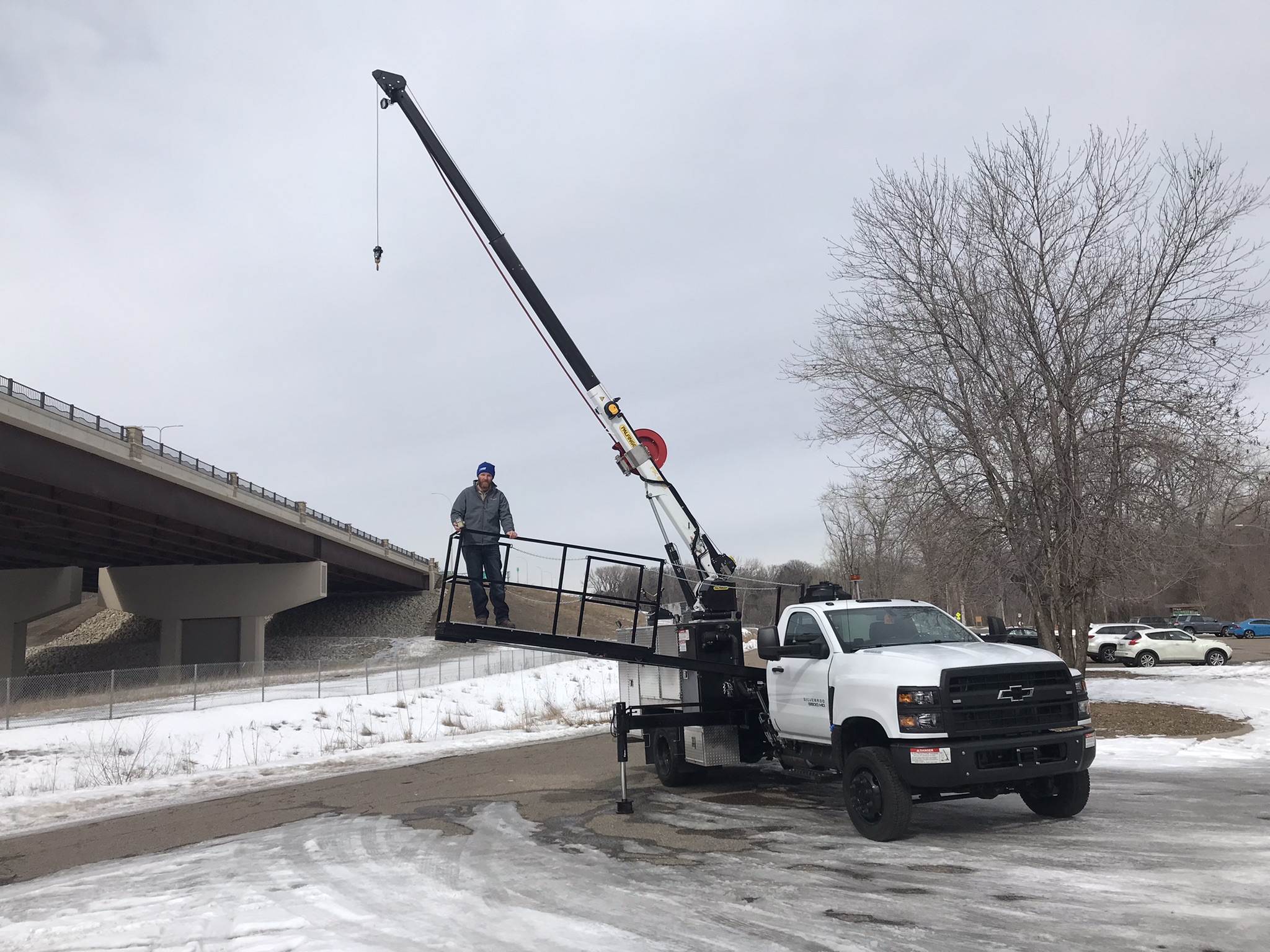 1-12-23
Aspen Equipment upfits mid-size Chevy with big-truck performance for a municipal customer in Minnesota
One of Aspen Equipment's most challenging sign truck upfitting projects to date has been delivered to a municipal customer in Kanabec County, MN. The operation to upfit a mid-sized Chevrolet Silverado 6500 HD chassis cab was the kind of conversion that the company is frequently called upon to perform — but rarely to this level of specification.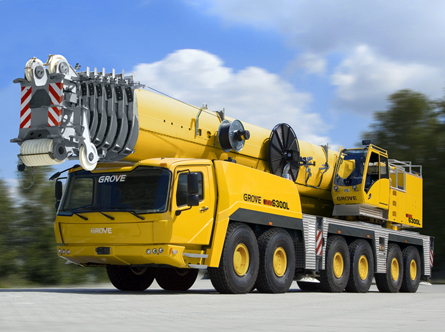 12-20-22
Aspen Equipment adds new all-terrain crane to inventory
New to Aspen Equipment's heavy equipment line-up is the 2023 Grove GMK6300L. Featuring steer-by-wire technology and the patented MEGATRAK independent suspension system, this all-terrain crane is versatile and compact to navigate a range of jobsites. Click here to learn more about the GMK6300L or contact us.
View current Aspen Equipment inventory for sale and rent here.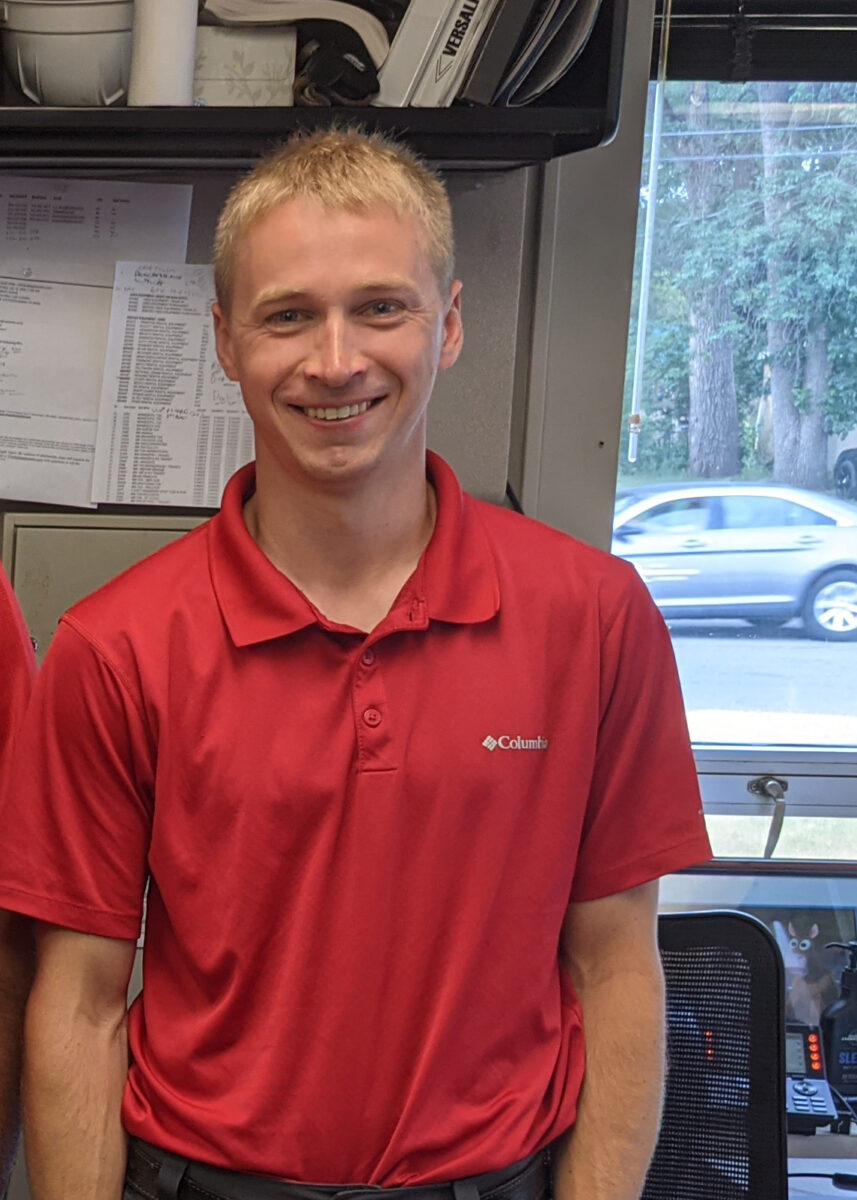 8-08-22
Aspen Equipment announces Cole Lundeen as Territory Manager in Iowa and Illinois
Aspen Equipment is announcing the promotion of Inside Sales Representative Cole Lundeen to Territory Manager in the Iowa/Illinois region for Manitowoc, Grove, and National Crane sales and rental opportunities.
Lundeen joined the company in 2019 as a Service Writer, transitioning into the Inside Sales position the following year. He will represent Aspen Equipment in the middle and eastern counties of Iowa, as well as the counties along the northwestern edge of Illinois.
"Lundeen is a smart, ambitious young man and has a proven sales record from his Inside Sales position," notes Aaron Carlson, Director of Sales. "I am excited to bring him on board to our expanding outside sales team."
ABOUT ASPEN EQUIPMENT
Aspen Equipment, LLC is a diversified crane and industrial equipment dealer and market leading final stage purpose-built work truck upfitter serving a wide array of customers in construction, mining, railroad, tree care and utility end markets. Aspen Equipment offers equipment rentals, new sales, used sales, parts, service, and product support from its four branch locations.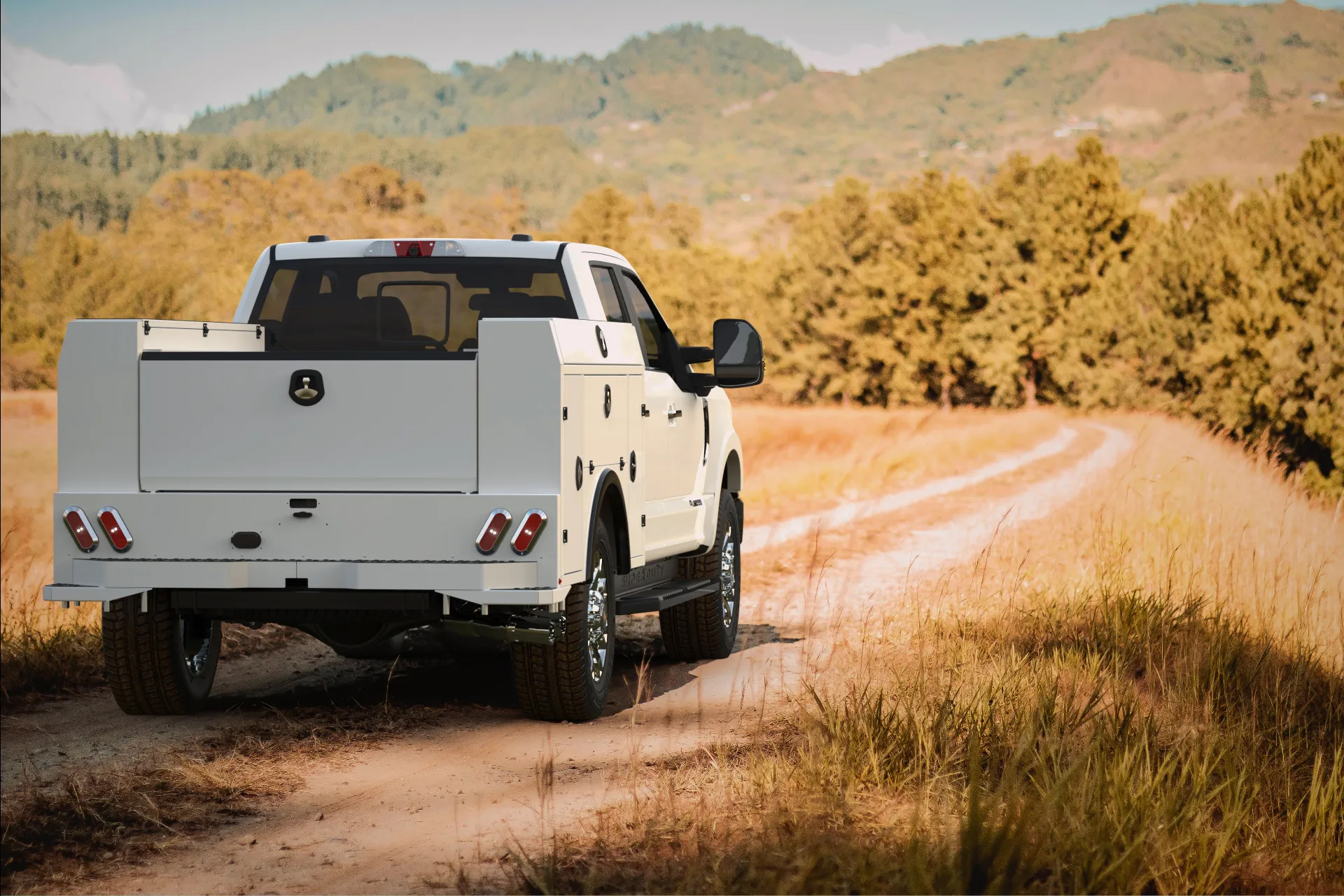 8-03-22
Aspen Equipment adds partnership with Milron Truck Body
Aspen Equipment is pleased to announce a new partnership with Milron Truck Body, a leading service truck body manufacturer in North America.
Aspen Equipment will stock the all-aluminum truck bodies and offer parts, service and installation to customers. Use our contact form for more information about Milron truck bodies for your fleet, or go to our Milron product page to learn more.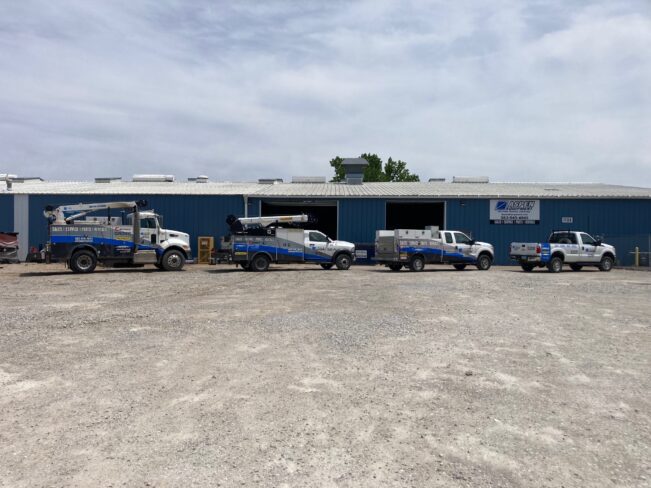 6-07-22
Quad Cities Branch Expansion and 5-Year Anniversary
Aspen Equipment's Davenport, Iowa, branch has added 7,200 sq ft to cater to its growing railroad and construction customer base in Eastern Iowa and Western Illinois. The branch will also celebrate its five year anniversary in August 2022.
The branch in the Quad Cities relies on six experienced mechanics and three service trucks to serve customers throughout the region. Over the years, the location has picked up a considerable amount of railroad work.
"We're thrilled to announce our expansion. Our restructuring will enable us to better serve the railroad and construction industries in the region," said Davenport branch manager Jerry Rex. "We're celebrating the 5-year anniversary of our shop this summer, and we are proud of the work we've done in our branch." Rex adds that he looks forward to the branch serving the Davenport/Quad Cities region for many more years.
The Aspen Equipment Quad Cities branch is located at 1733 South Stark St in Davenport, Iowa. The branch phone number is 563-949-4045.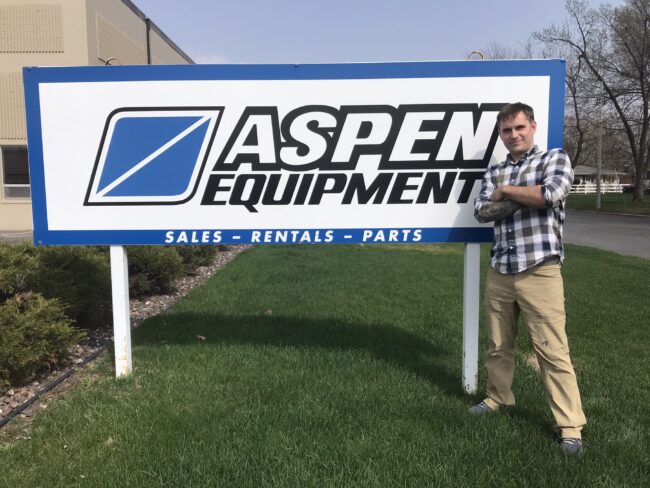 5-18-22
Helping People Succeed in Municipal Sales
During his five years at Aspen Equipment as a project manager and his transition to municipal sales, John Orzechowski has accrued lots of knowledge with the industry vehicles that Aspen Equipment sells, rents and builds.

What do you do on a daily basis?
I work with Aspen's customers to quote a wide range of equipment, assist customers with finding the right equipment options to fulfill their needs, [and] work closely with Aspen's Project management department to ensure customer requirements are being met during the production process.
How does your position "help people succeed" and how does it impact Aspen?
Aspen Equipment really does "help people succeed." Every time I work with a customer to find the best possible truck design and best combination of equipment to do the job I "help them succeed" and do the job efficiently and safely .. Quoting the correct equipment configured in a way that is efficient to produce impacts Aspen's ability to maintain profitability on my sales.
Any funny stories?
Customers always want more than they can fit on a truck..ALWAYS!
What's your favorite/worst part of the job?
The parts of my job I enjoy the most are the relationships I have with both customers and the team of people at Aspen I work with daily to design quote and sell the complex equipment we deal with. I also really enjoy the problem solving that comes up often..(Customer wants this truck to be able to do this? How are we going to make that work?) I think [the] least favorite part of my job is the paperwork…But that comes with any job. Overall, I love what I do!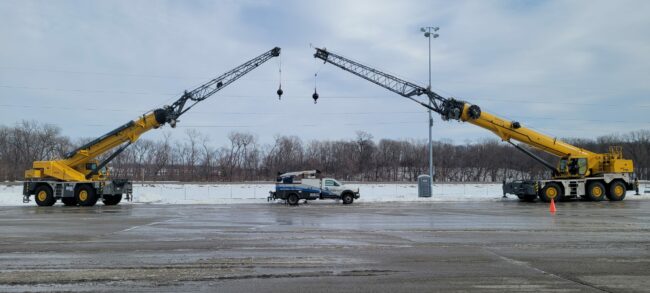 5-16-22
Aspen Equipment Supplies Tri-County Construction With Two Grove Rough-Terrain Cranes
Aspen Equipment delivered a 120 ton capacity Grove GRT8120 and 165 ton capacity Grove GRT9165 to Iowa-based Tri-County Construction on New Year's Eve, 2021. The three-axle GRT9165 enables the hoisting of heavier loads at a greater radius. The seven-section MEGAFORM boom of the GRT8120 offers class-leading charts with an additional pinning location at 90% that helps to increase capacities and enhance flexibility in lift planning. Read the entire press release on constructionequipmentguide.com.