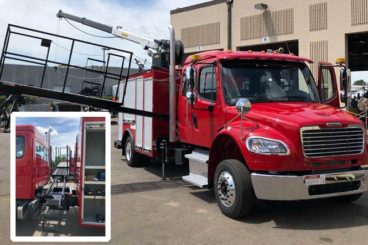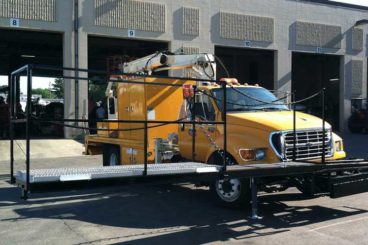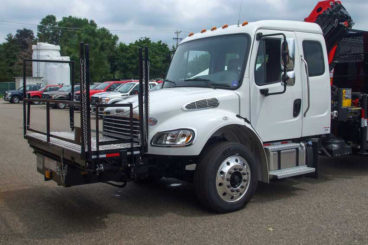 Our highly customizable Aspen Catwalk System provides safe and efficient access for roadside sign maintenance. With numerous sizes, access points, and extension options, the catwalk system is sure to be an invaluable addition to your new or existing sign truck. Reach out to our municipal team to learn more.
OPTIONS
Front, mid or rear mounting locations
Hydraulic or electric operation
Standard width: 35" Hyd unit / 30" elec. unit
Standard length: 140" Hyd unit / 110" elec. unit
Grip-strut walking surface
Safety railings (collapsible on front mount)
Ladder and / or through-body access
Dual elevation leveling cylinders (Hyd unit only)
Front stabilizer options: manual or hydraulic
Contact our sales team at info@aspeneq.com for current inventory or specific options.
Not all options available on all brands or models.