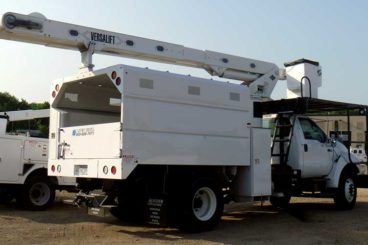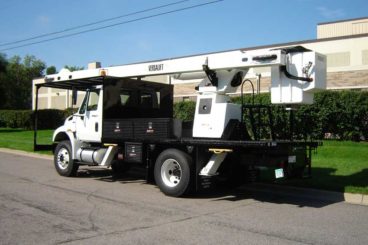 Aspen Equipment is proud to offer Versalift and Armlift Aerial Devices for the tree care and landscaping industry. From the rock solid 63 ft over-center VO-260 rear-mounted machine to the compact and versatile Armlift 38 ft trailer mount, we can meet all your aerial needs. Contact us to discuss aerial lift trucks for rent or sale for your next job.
OPTIONS
Rear-mount over-center units to 63.67 ft working heights
Behind-cab over-center units to 75.83 ft working heights
10 ft boom tower elevator options
Flatbeds with crossbody tool storage
Forestry truck packages with dumping chip bodies
Hydraulic tool circuits at platform
Fully insulated upper boom and lower insert
Armlift trailer-mounted 38 ft working height
Utility vehicle "Gator" mounted aerials
Contact our sales team at info@aspeneq.com for current inventory or specific options offered by Versalift and Armlift.
Not all options available on all brands or models.