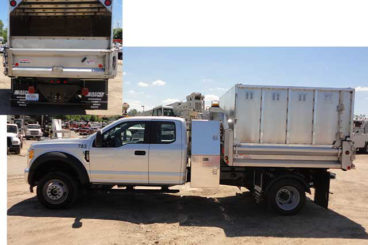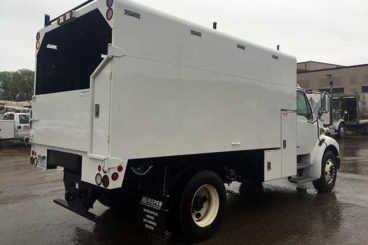 Make quick work of jobsite cleanup with a dumping Chipper Truck Body from Arbortech, the industry leader in forestry truck bodies. Or go the multi-purpose route by fitting a removable aluminum chip cover to a new or existing Henderson body. Either option will significantly improve your efficiency with tree waste removal and transportation. The Aspen Equipment team can help you every step of the way.
OPTIONS
Chipper truck body lengths from 11 to 16 ft
Heavy duty underbody hoist
Hydraulic or electric / hydraulic hoists
Optional tool and ladder storage
Towing provisions
Aluminum chip covers up to 16 ft
Optional "leaf blowing" rear panel
Contact our sales team at info@aspeneq.com for current inventory or specific options offered by Arbortech and Henderson.
Not all options available on all brands or models.