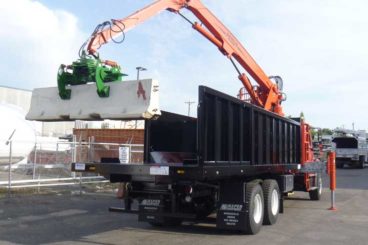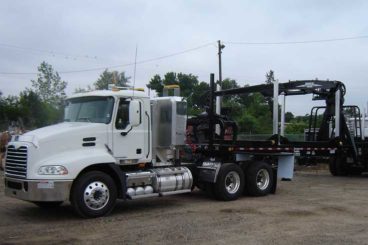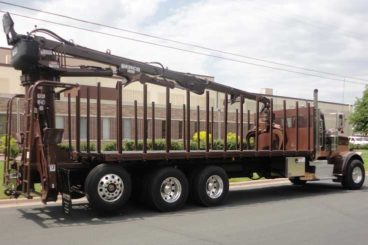 Jersey barrier placement, pole handling, pipeline construction, and concrete culvert assembly are just some of the varied tasks our Material Grapple Loaders can handle. With their unmatched flexibility, speed, and ease of use, a loader combined with a vocation-specific body can prove to be an invaluable tool for many construction industry segments.
OPTIONS
Capacities up to 23,000 lbs
Boom lengths up to 29 ft
Telescopic boom sections
Behind-cab, rear or trailer-mounting options
Tractor chassis wet-kits
A-frame, out-and-down or fold-down stabilizers
Grapple, magnet, pallet fork, and specialty attachments
Purpose-built tree, stake, jersey barrier, and flatbed bodies
Contact our sales team at info@aspeneq.com for current inventory or specific options offered by Serco, Barko, and Heiden.
Not all options available on all brands or models.