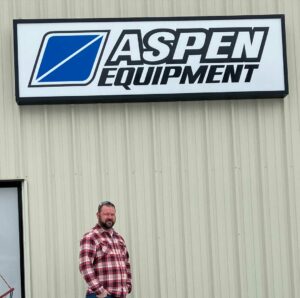 Aspen Equipment, a division of MGX Equipment Services, LLC, recently appointed Clayton Lewis as Branch Manager for the Ankeny, Iowa, branch.
Clayton brings over 18 years of experience in the construction industry. "I am excited to be working for Aspen/MGX. I have a lot to learn in this side of the industry, from installs to sales to management, but I look forward to helping Ankeny and Aspen as a whole expand its reach to existing and new customers."
He has been happily married for 22 years and is a proud father of two wonderful daughters, ages 18 and 21. During his leisure time, Clayton enjoys camping, watching sports either live or on TV, spending time with his family, and working outside on the house and yard.